DOWNLOAD A CURRENT COPY OF OUR PRICE LISTS.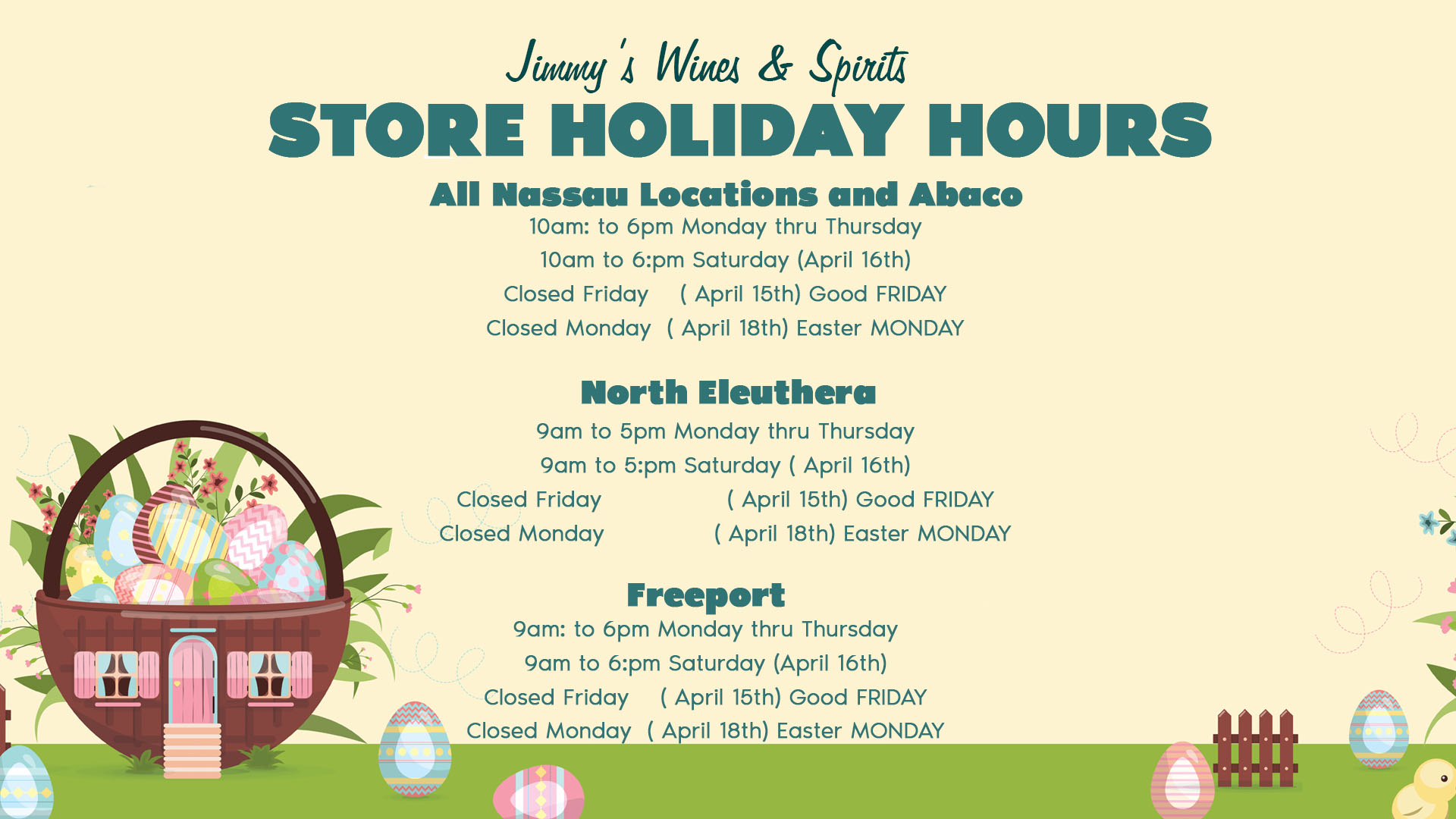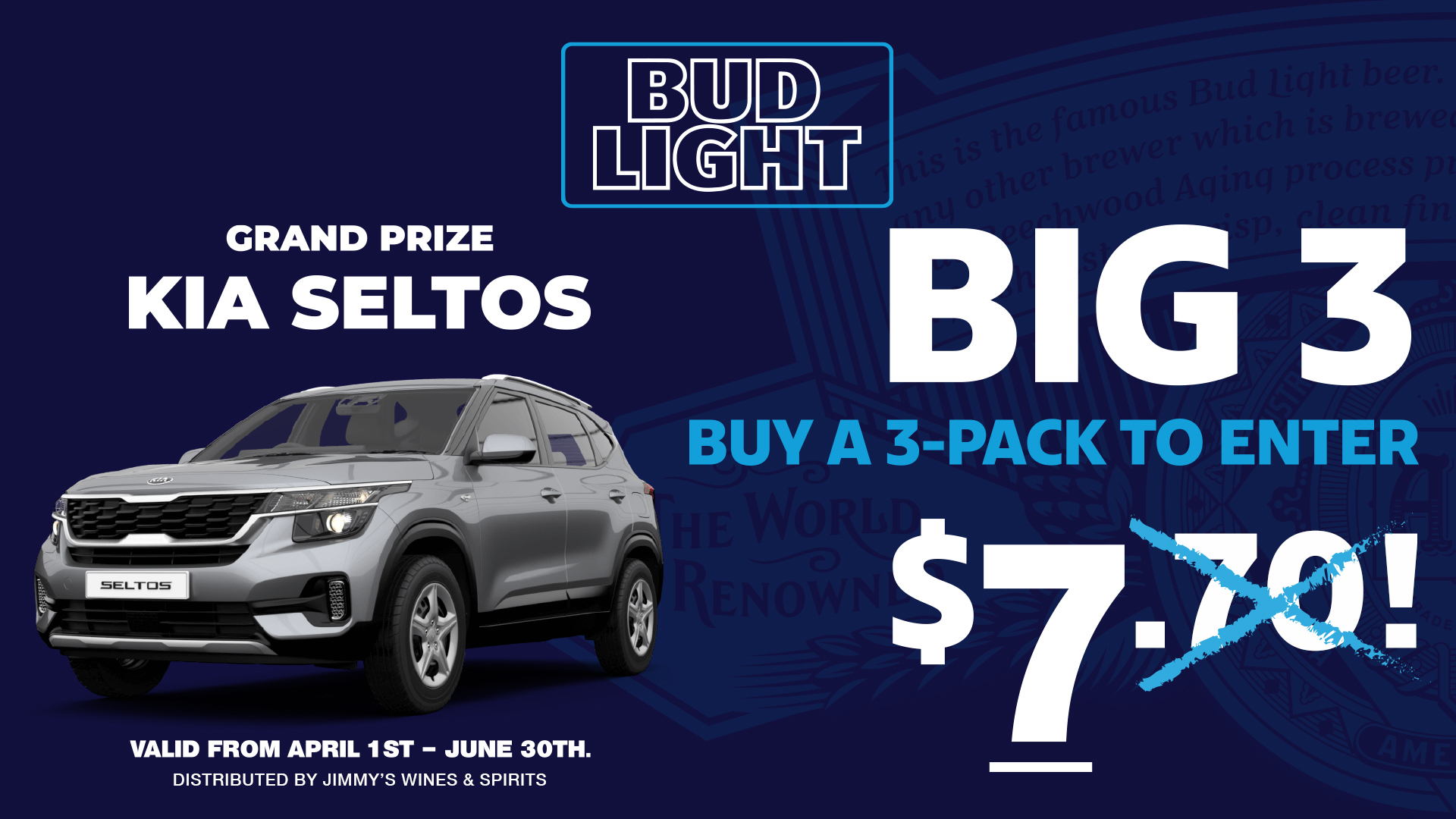 Explore the spectacular wines from Jackson Family Wines on special December 1-15.
Buy 2 bottles get 1 bottle no charge.
Click HERE for a complete list including prices.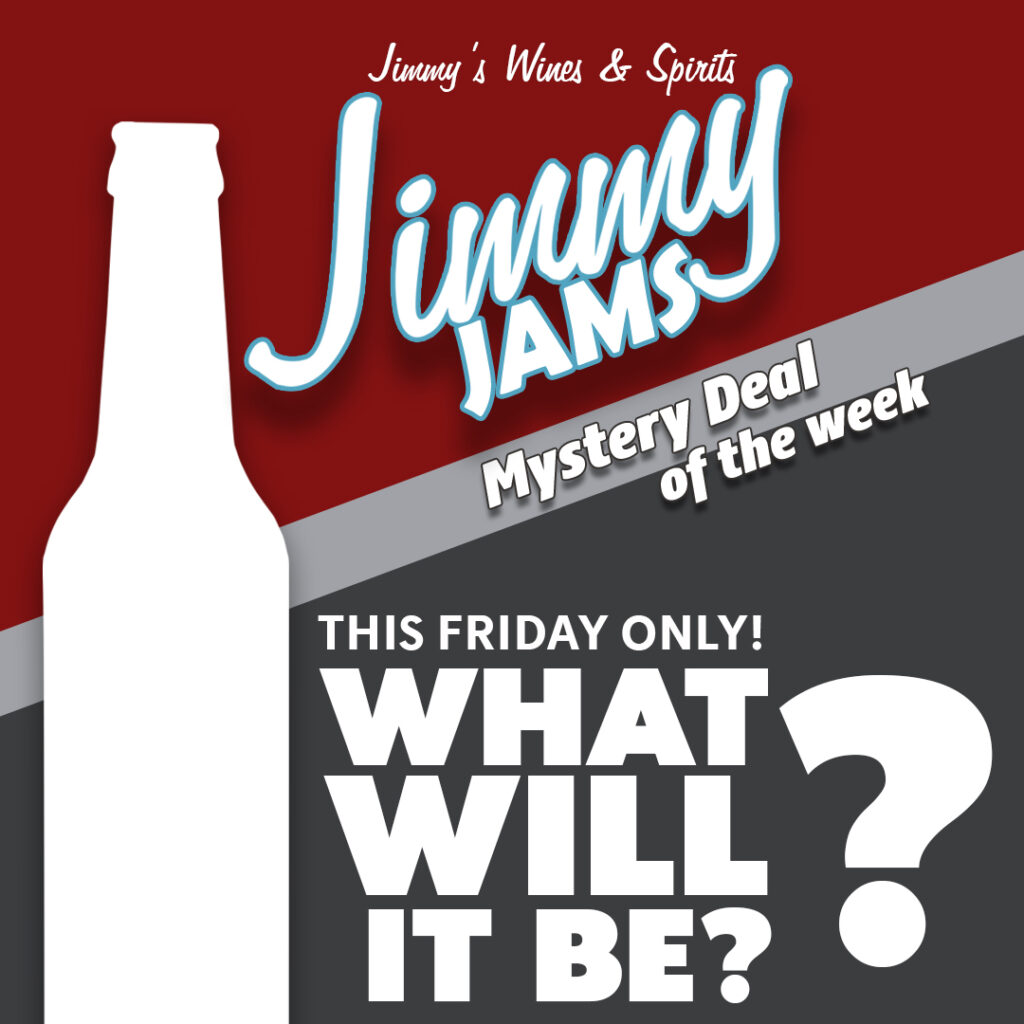 Stop in every Friday in December to take advantage of the weekly mystery beer special.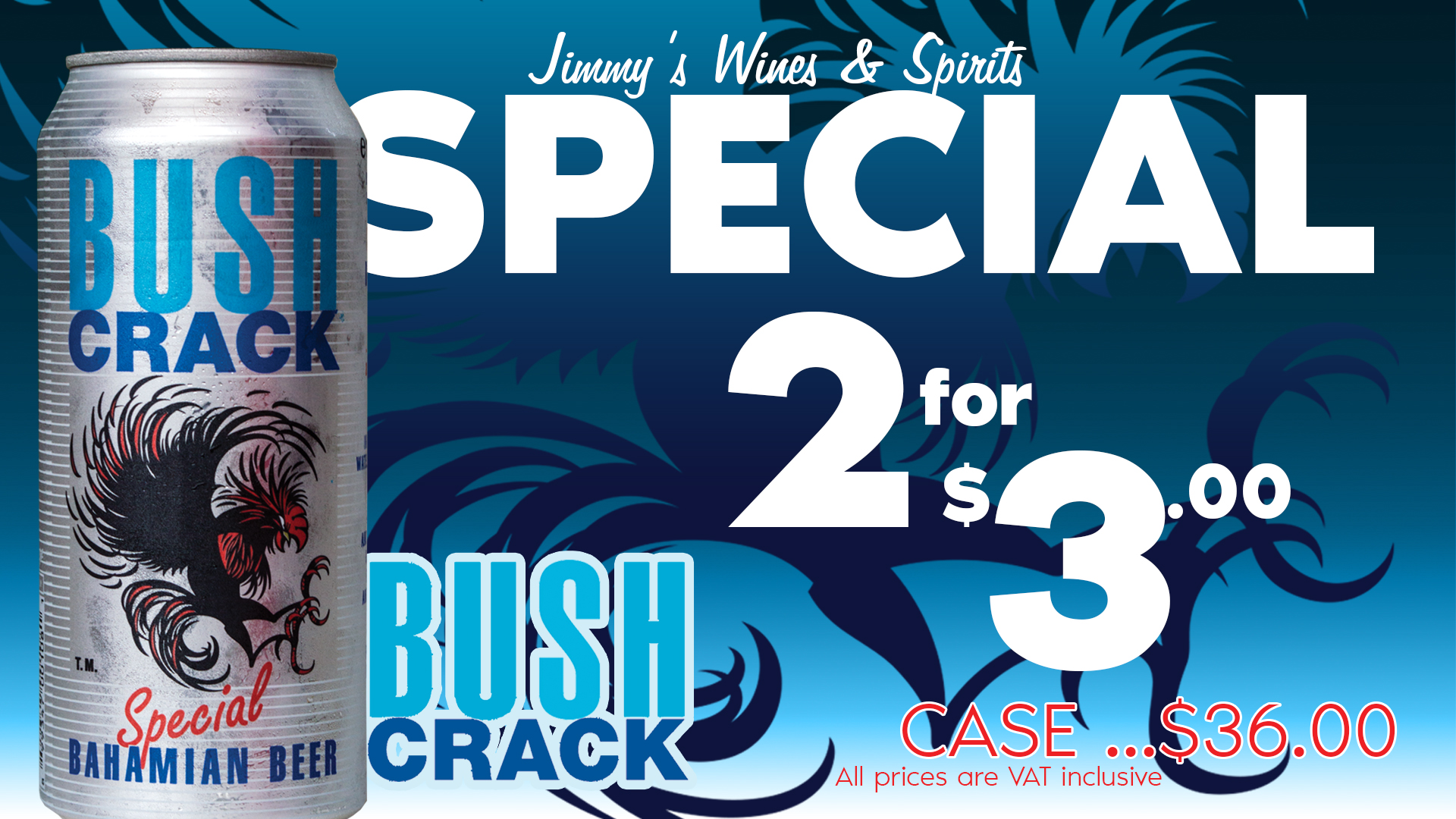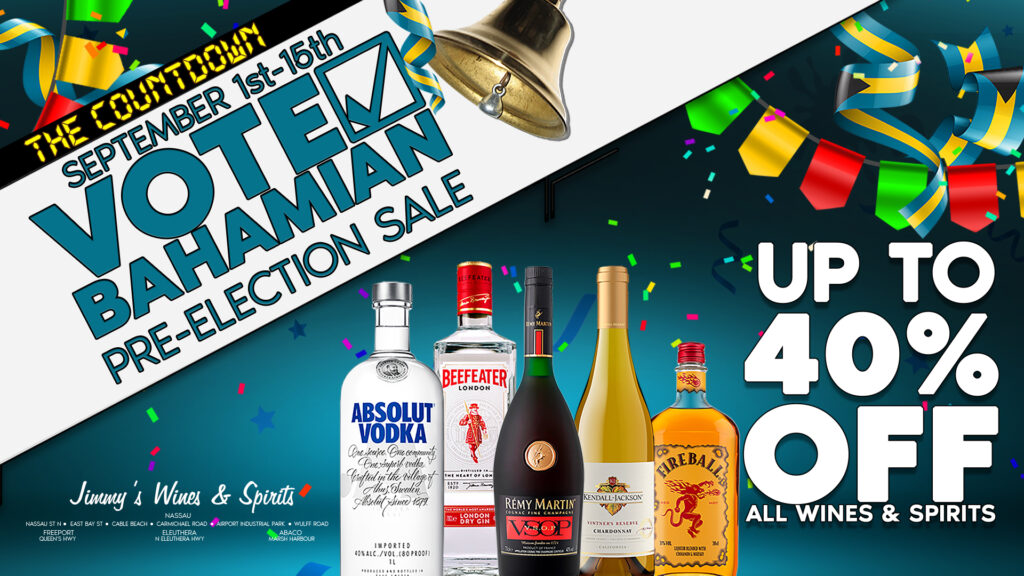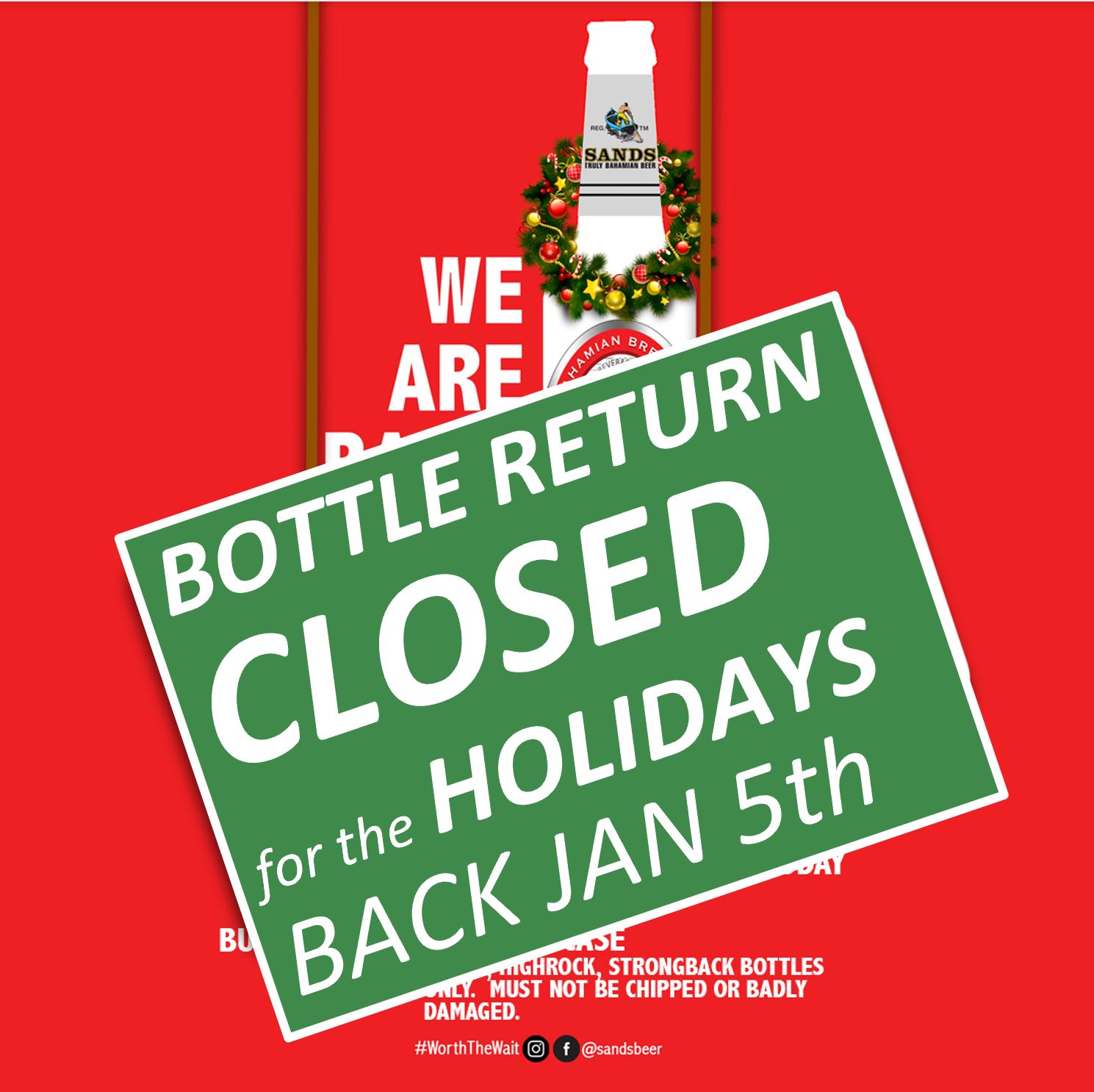 The last day for bottle return in Nassau for 2021 will be December 16. Bottle return will resume January 5, 2022.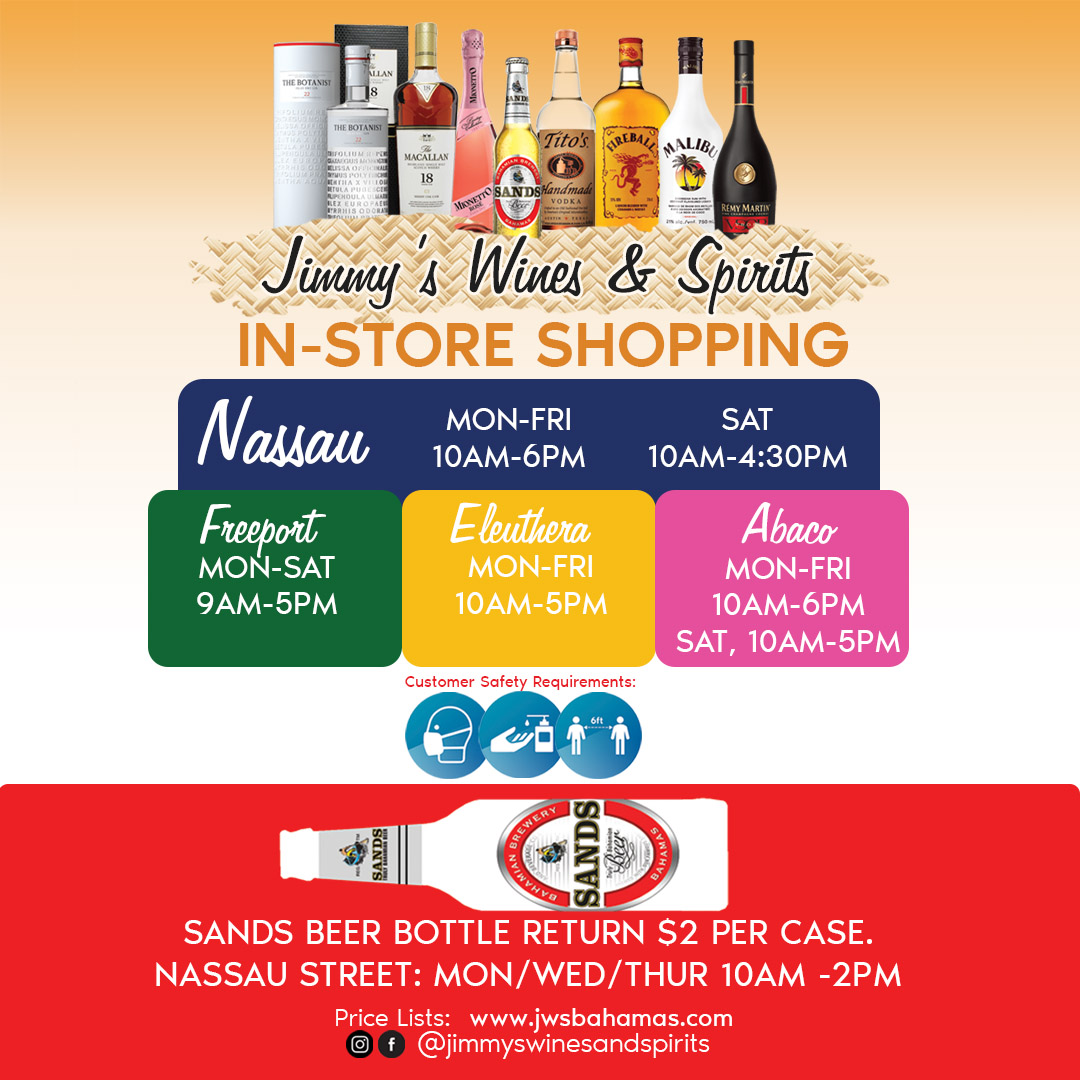 Contact your island store to place an order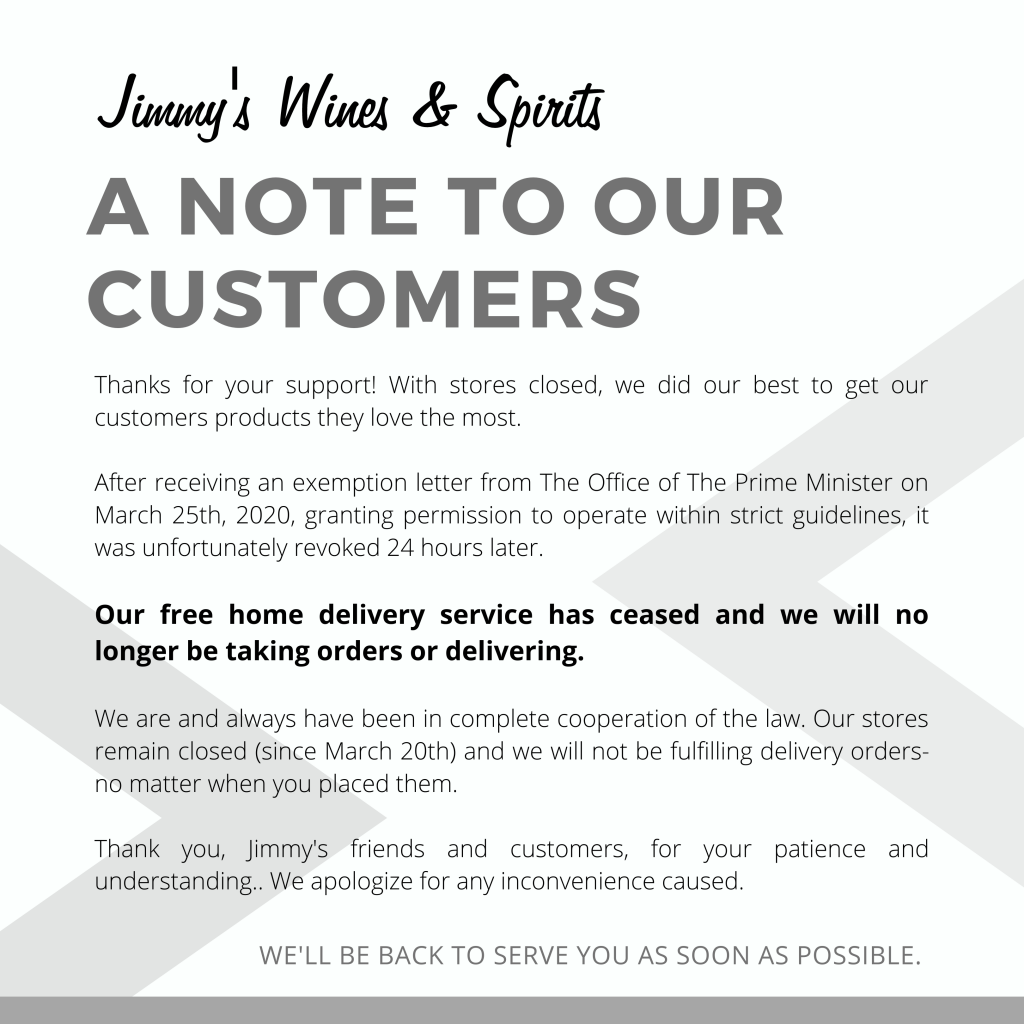 Thanks for your support! We've seen your messages over the past week about our stores temporarily closing with little notice and we did our best to get our customers the beer, wine and spirits they love the most. Your orders came flying in today and our spirits were lifted by your loyalty. In light of this, our free home delivery service has ceased and we will no longer be taking orders or delivering.

After receiving an exemption letter from The Office of The Prime Minister on March 25th, 2020, granting permission to operate within strict guidelines, it was unfortunately revoked 24 hours later. 
Respectfully, we are and always have been in complete cooperation of the law. Our stores remain closed (they have been since March 20th) and we will not be fulfilling delivery orders- no matter what time you placed them. 
Again, we want to thank you, Jimmy's friends and customers, for your patience and understanding. We apologize for any inconvenience caused.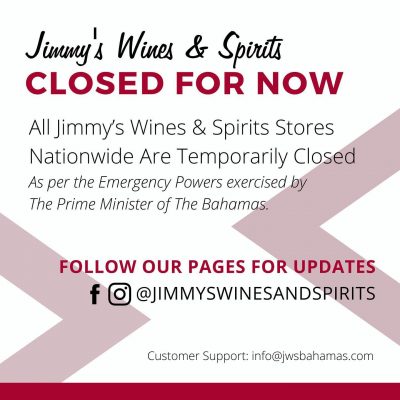 Regretfully, all Jimmy's Wines & Spirits locations nationwide are closed temporarily.
We will resume business as normal when permitted within the guidelines of the The Bahamas Government Emergency Powers (COVID-19) Order 1 & 2.
In the meantime, please stay safe, adhere to regulations, and take care of one another.
Cheers to your good health, fellow Bahamians, we will welcome you back to our stores as soon as we can responsibly do so!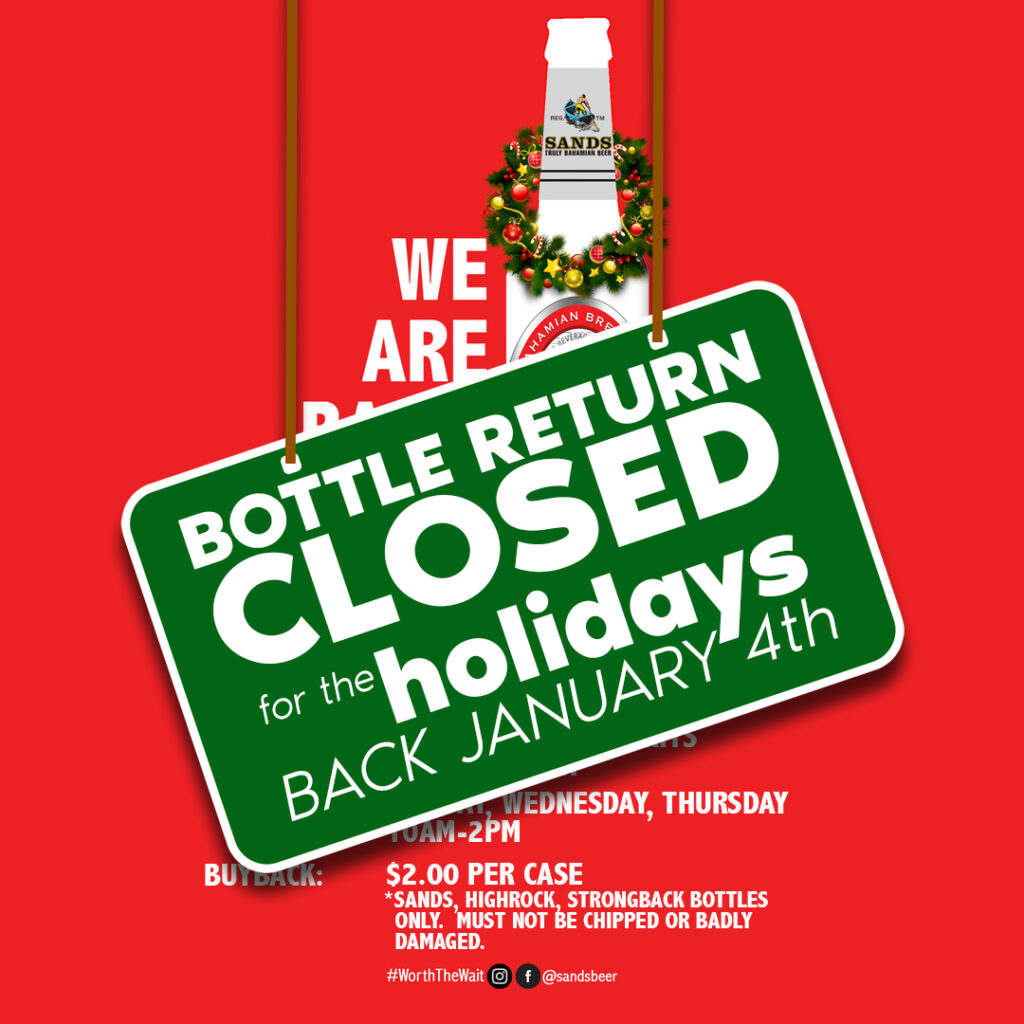 Jimmy's Wines & Spirits are in 9 locations in Nassau, Grand Bahama, Abaco and Eleuthera. Aptly named after our owner, JIMMY, all our liquor stores sell the full Bahamian Brewery line of products as well as wines, spirits, sodas and cigarettes.
We are conveniently located all over Nassau and on Paradise Island, on location at our Brewery in Grand Bahama, in Marsh Harbour, Abaco and by the airport in Eleuthera (so when you get off the plane you can come right to us to get your truly Bahamian beer!).
See our location information and opening times below – we look forward to serving you soon.
Delivery from the East Bay Street location is suspended due to COVID-19. Delivery requests can be made through our Home Delivery Service. Click
here
to learn more.
East Bay Street
East of the Paradise Island
Bridges between Seafront Sushi and Harbourside Marine
1-242-603-2622
HOURS:
Mon-Sat:
10
am to
6
pm
Nassau Street
Behind the Marriott Hotel across from Junkanoo Beach
1-242-603-2627
HOURS:
Mon-Sat:
10
am to
6
pm
Carmichael Road
West Avenue Plaza across from Lickety Split
1-242-603-2623
HOURS:
Mon-Sat:
10
am to
6
pm
Airport Industrial Park
½ mile into AIP off of Windsor Field Road
1-242-603-2628
HOURS:
Mon-Sat:
10
am to
6
pm